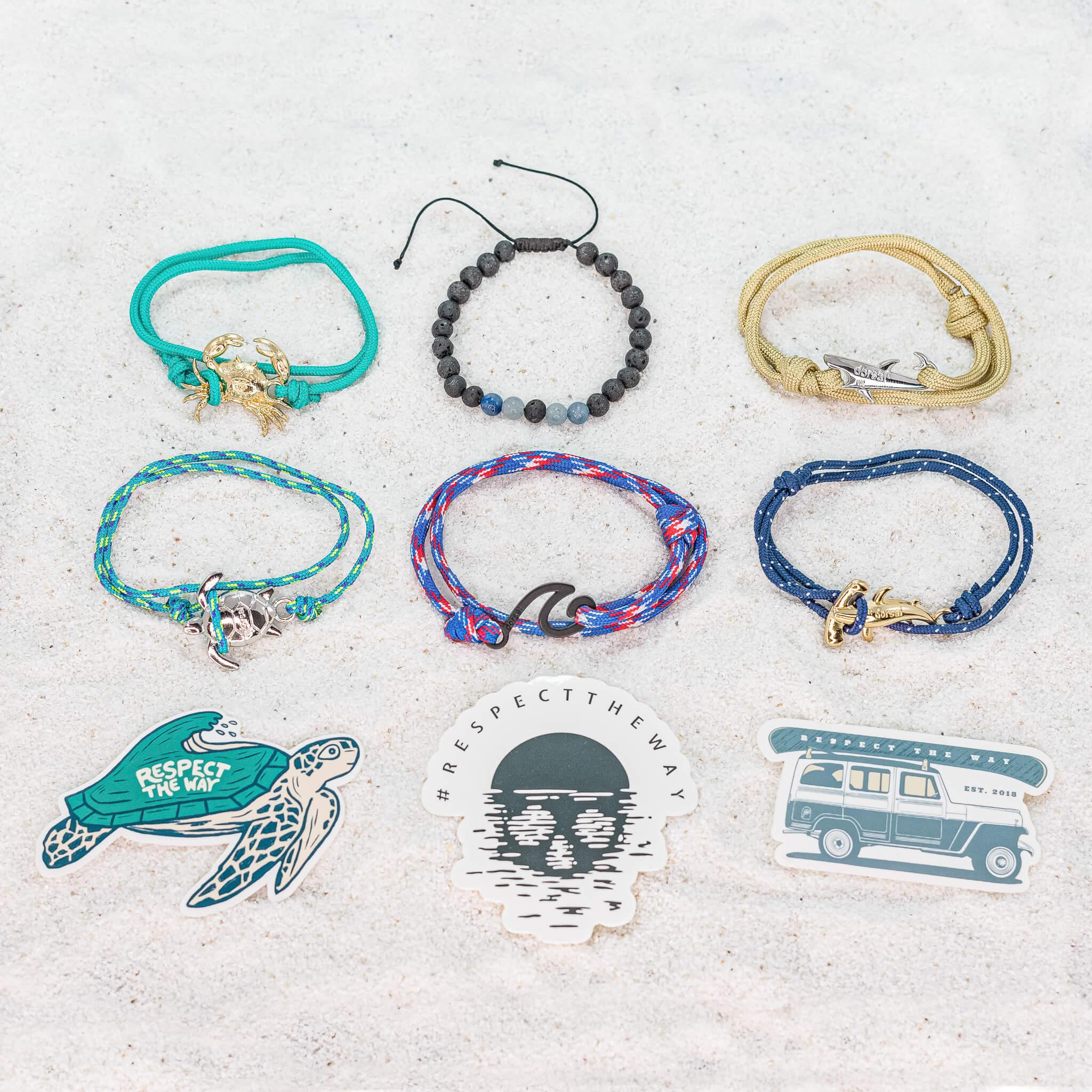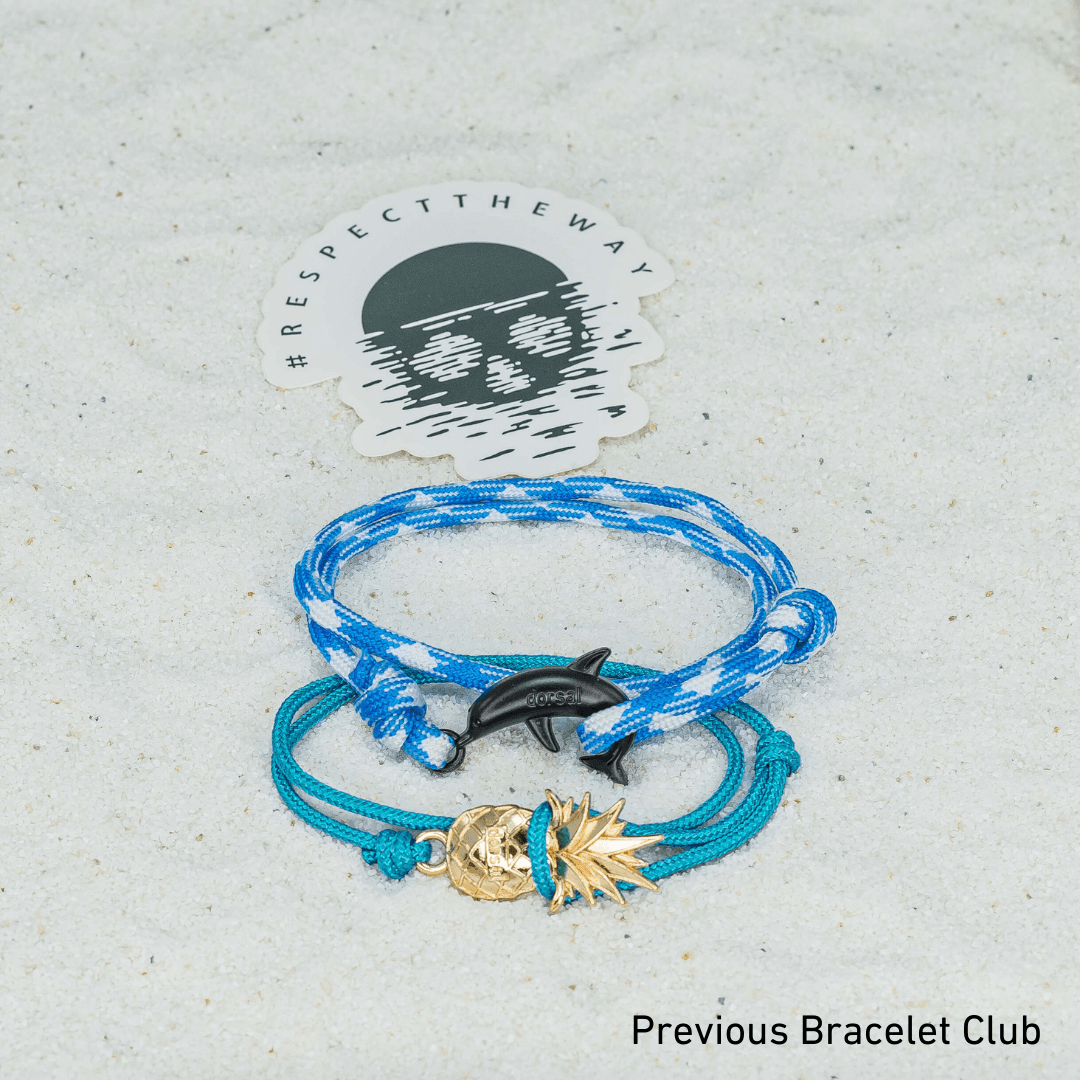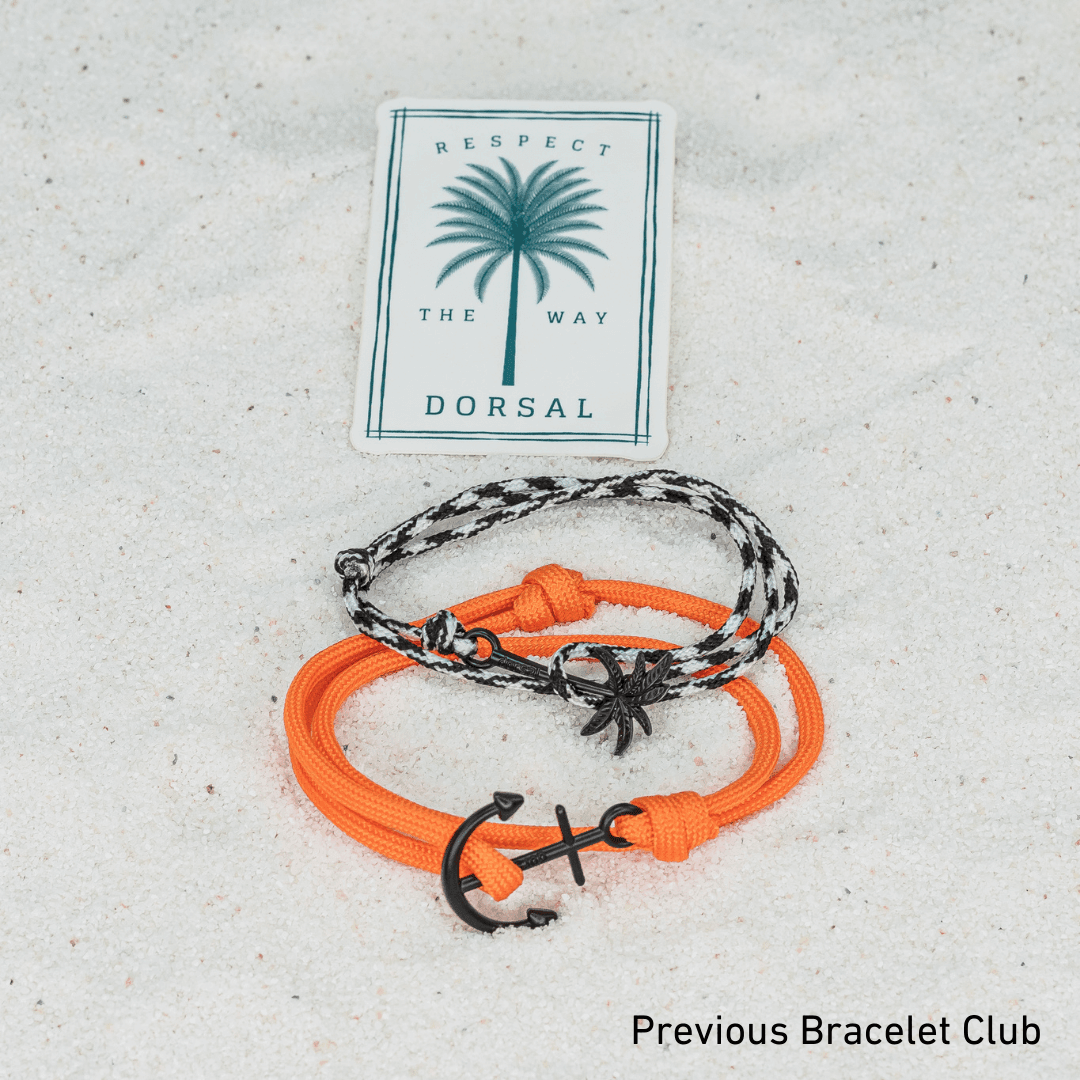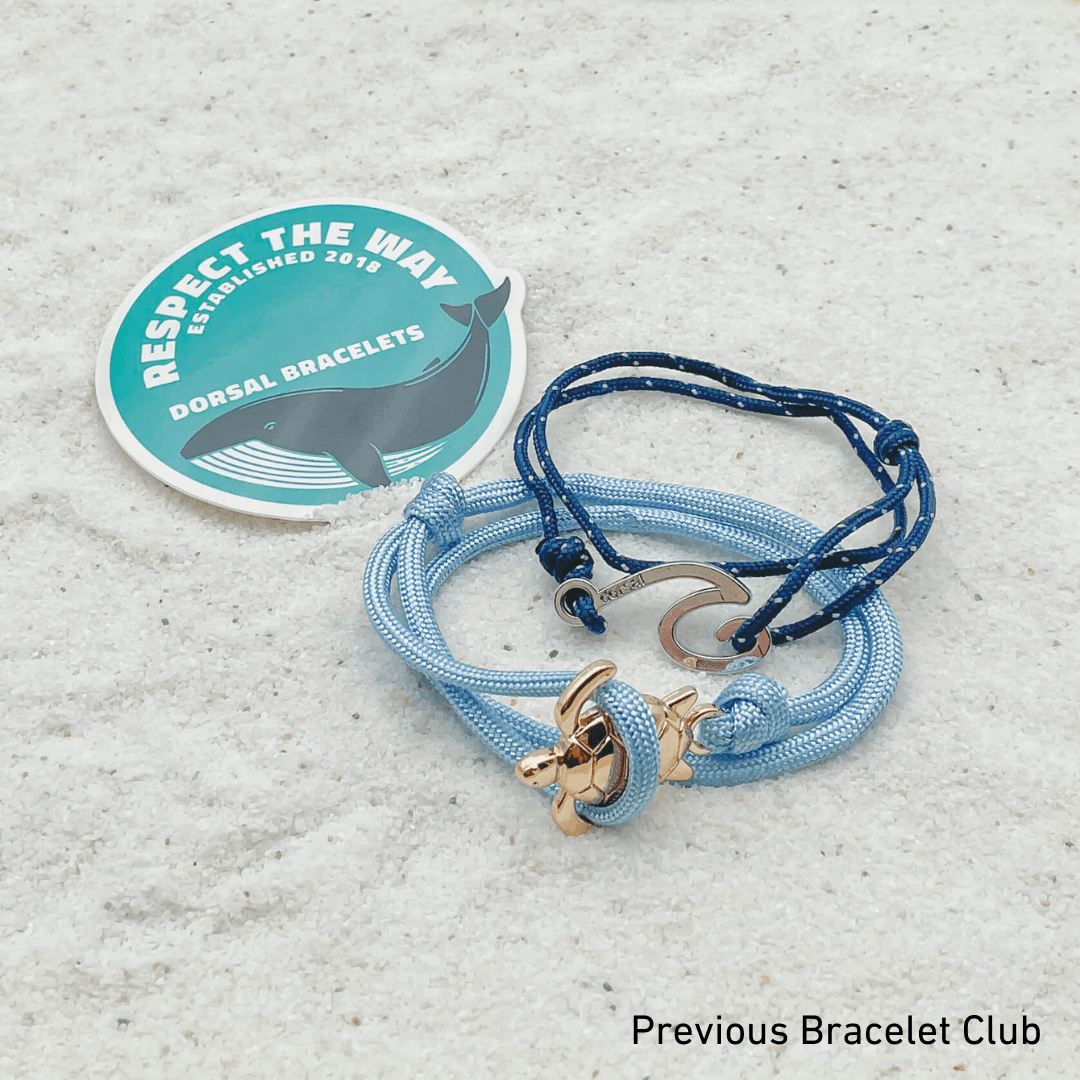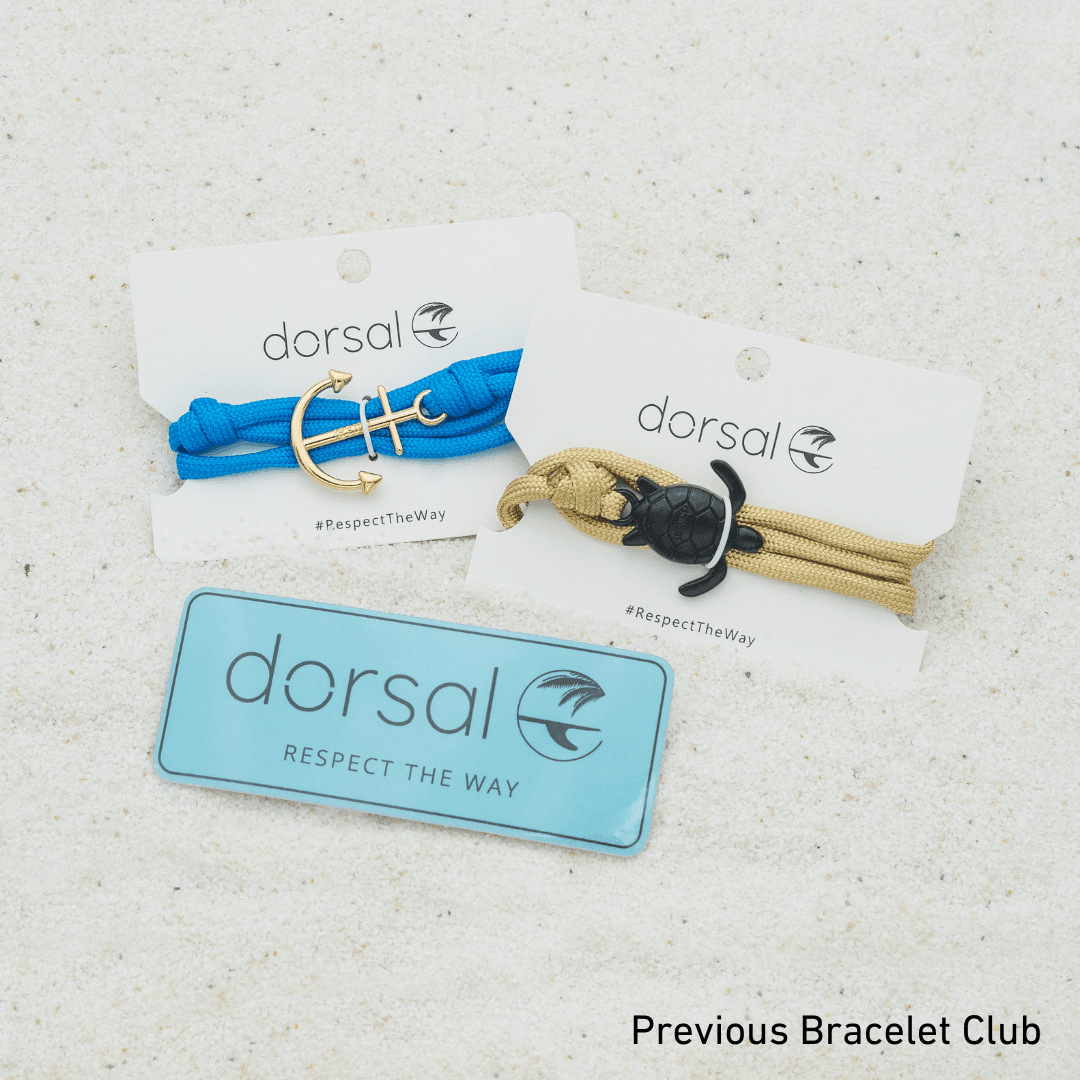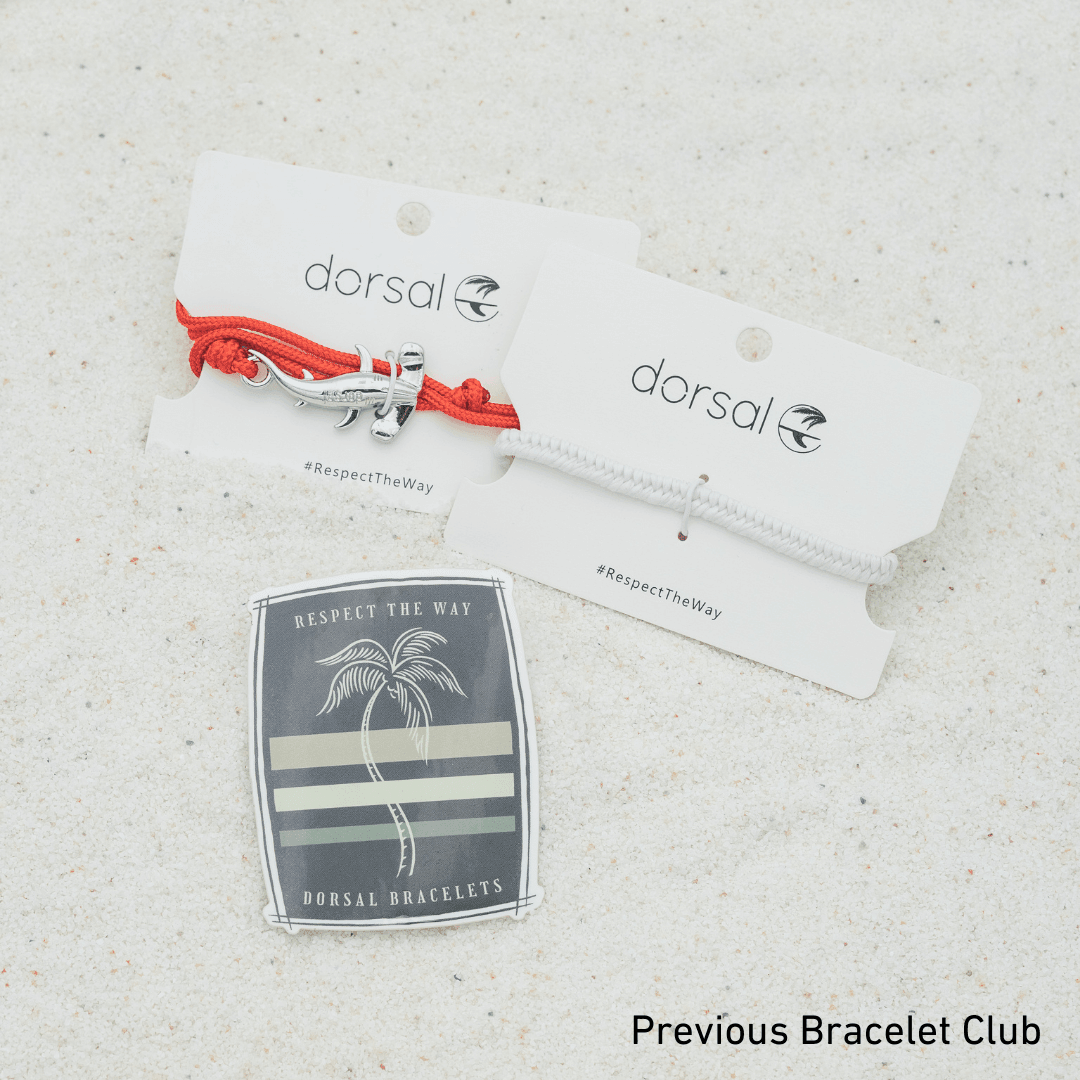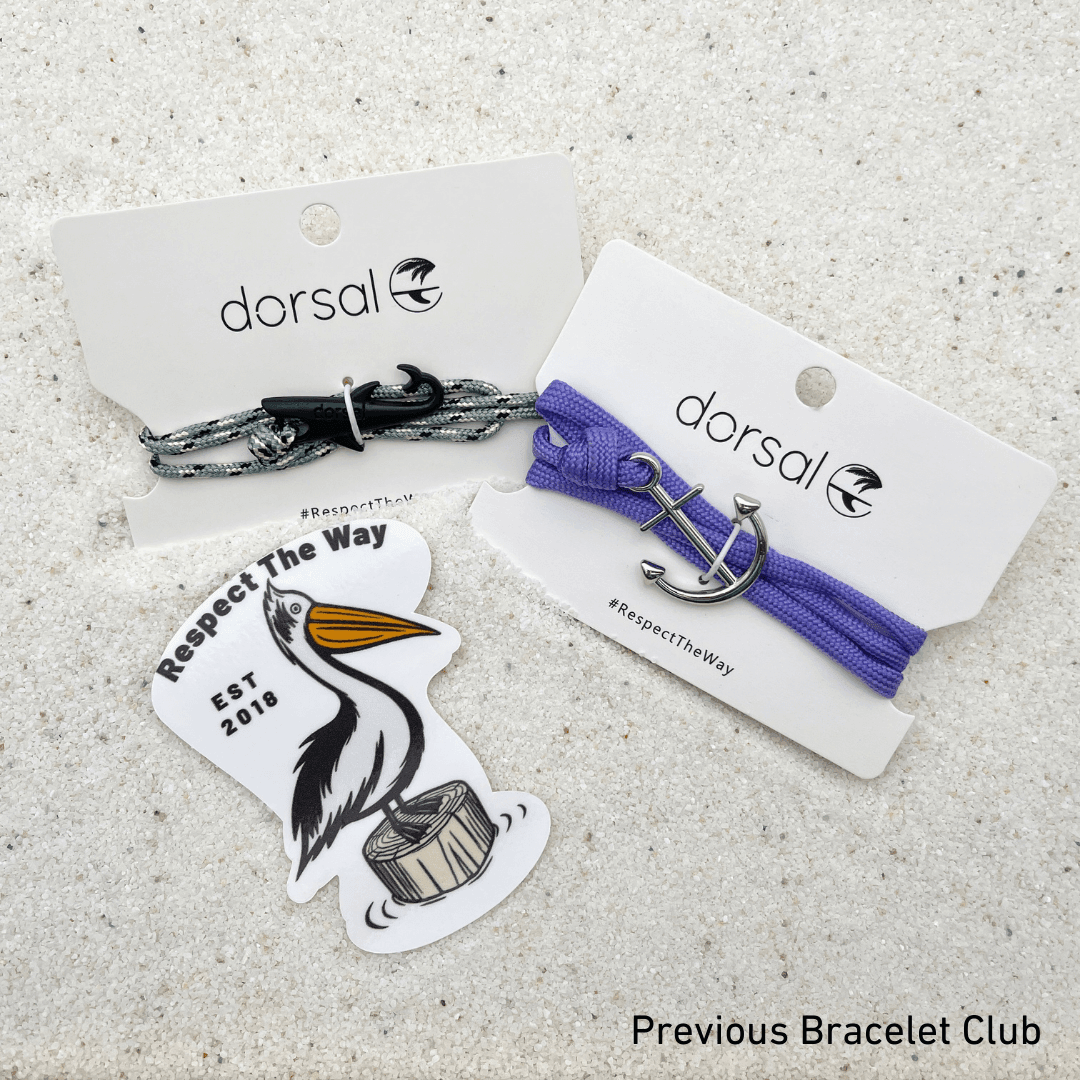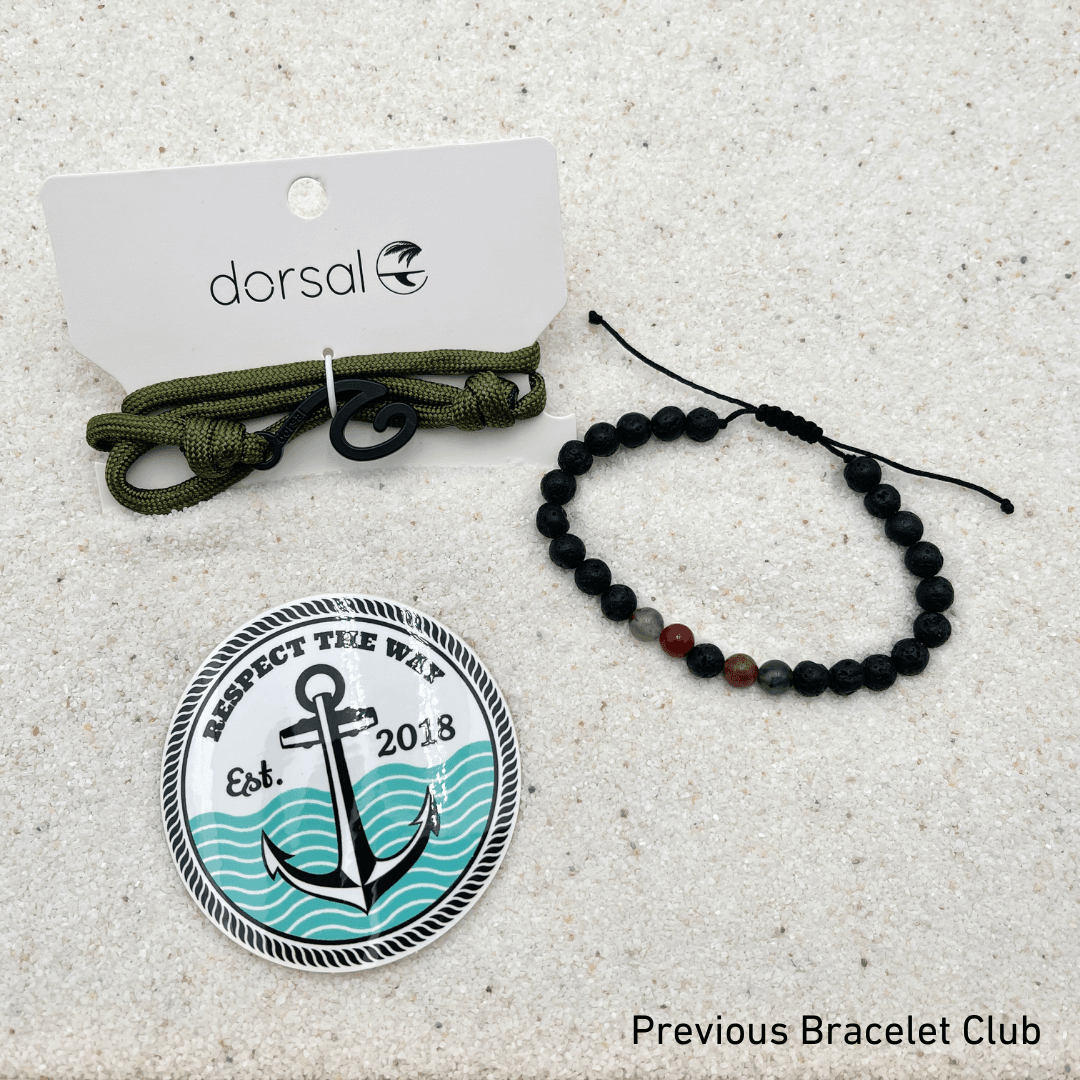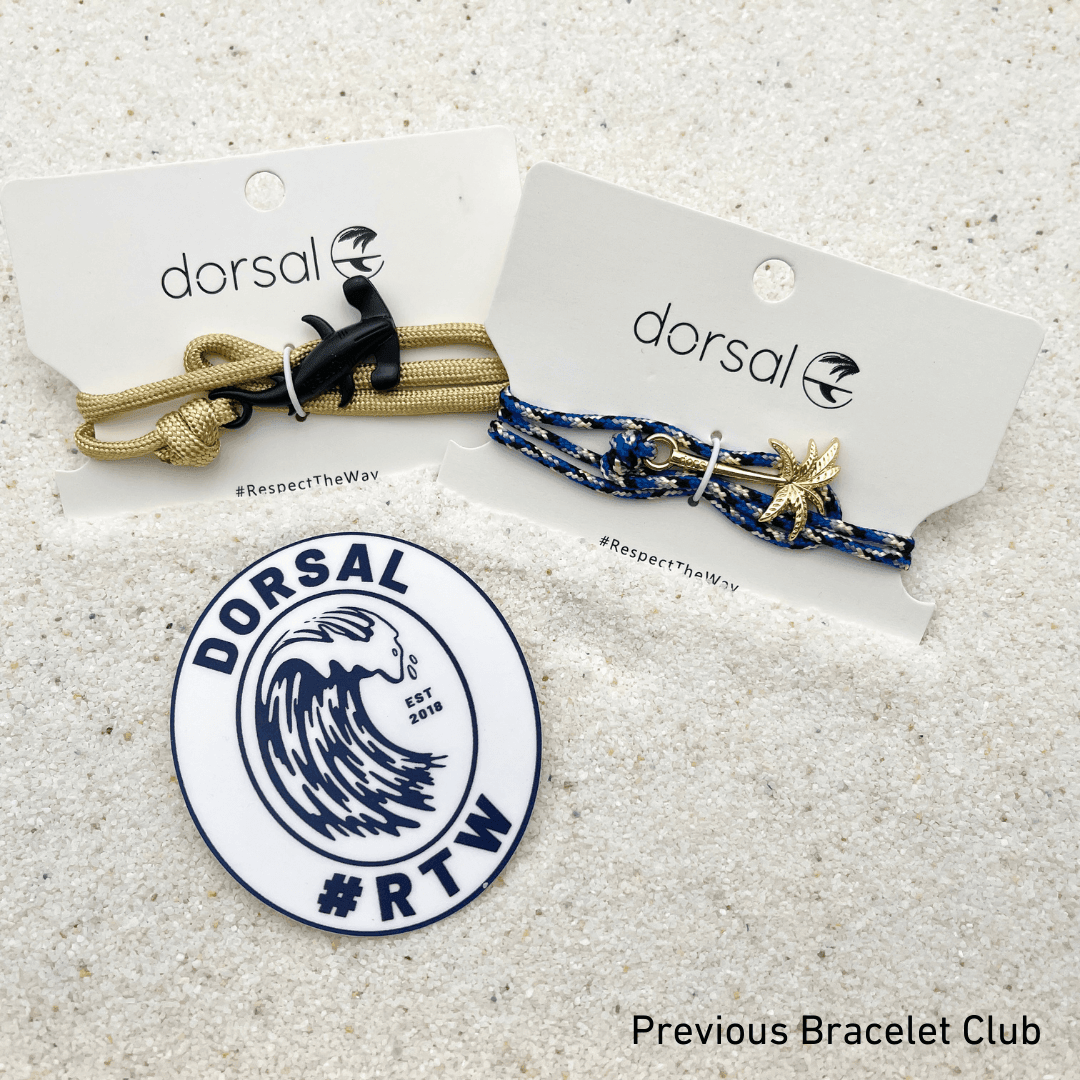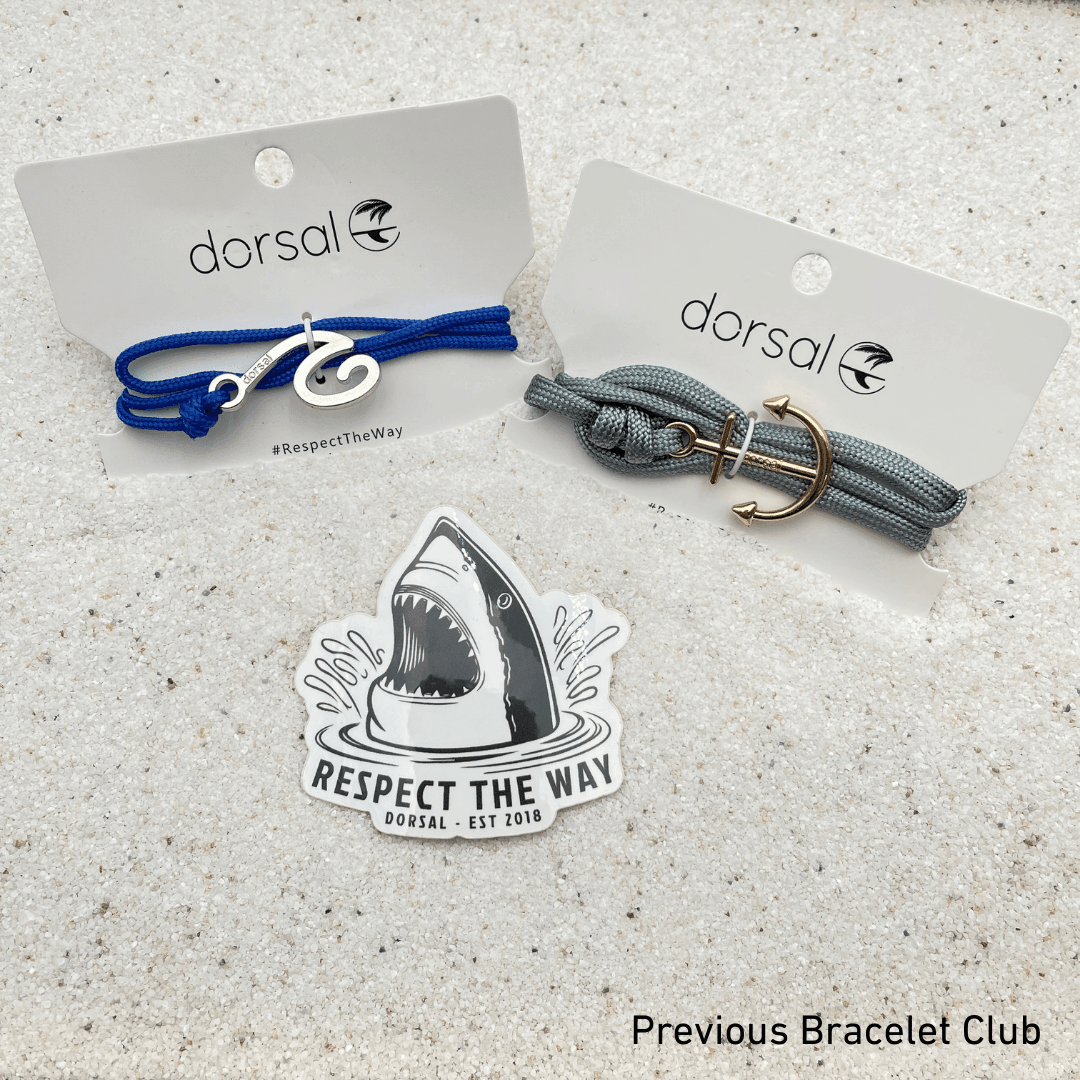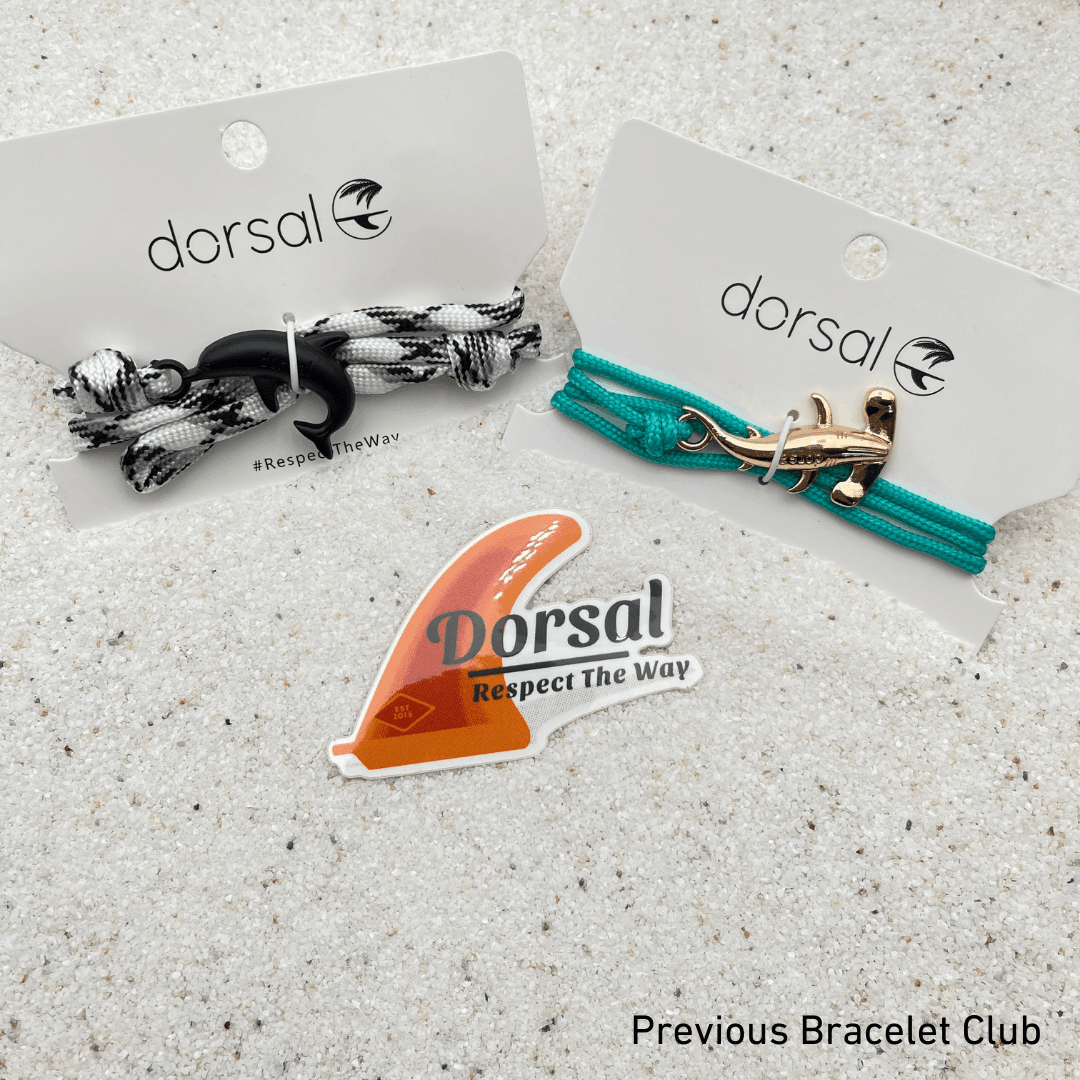 Bracelet Club.
🤙 2 Exclusive bracelets every month ($45+ Value).
🦈 Exclusive monthly sticker.
🗑️ Removes one pound of ocean plastic.
🌎 Free US Shipping.
2 Exclusive Bracelets each month.
1 Exclusive Sticker each month.
Fully adjustable to fit any wrist.
Light weight & durable metal alloy charm.
Hold the charm on your wrist
Wrap the rope around your wrist two times
Hook the loop onto the charm
If the bracelet is too tight or too loose, adjust the loop by carefully sliding the knot
We offer free US shipping for all US Bracelet Club orders.
The Bracelet Club is final sale.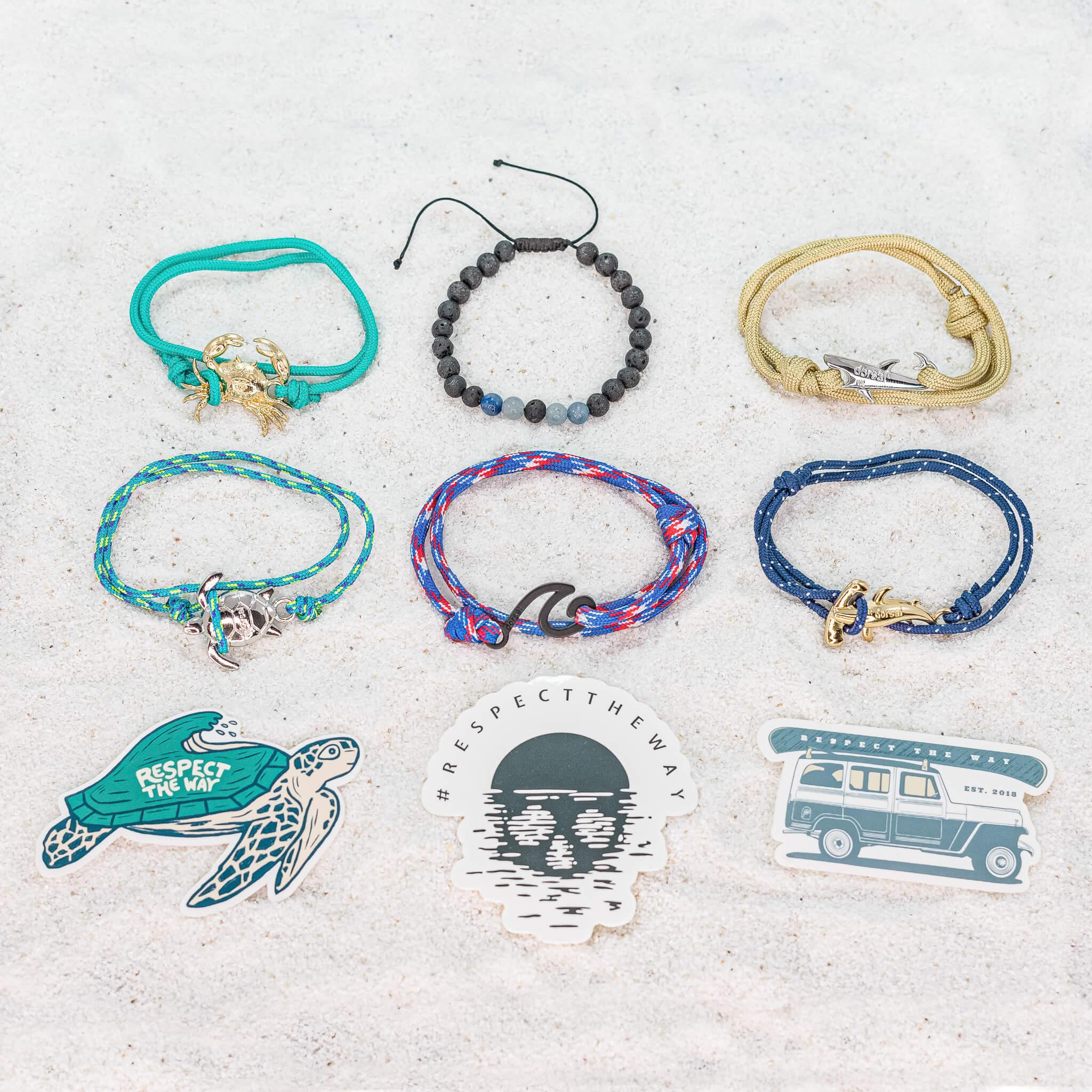 159,240
Pounds of Plastic Removed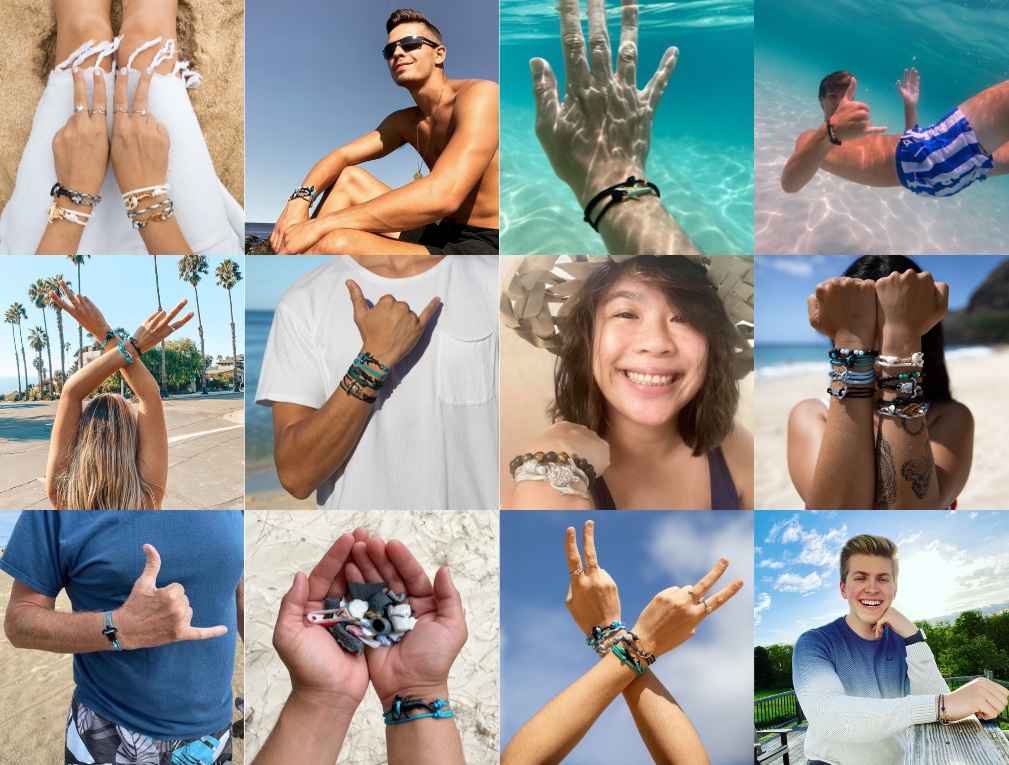 The Beach Crew
At our core, we are passionate about making a real difference in the world, and we know that we can't do it alone. We're building an army of like-minded individuals who share our vision of respect for all humans, creatures, and mother earth.
#RespectTheWay
Your Impact
It's more than just a bracelet. Together we remove one pound of ocean plastic with every purchase.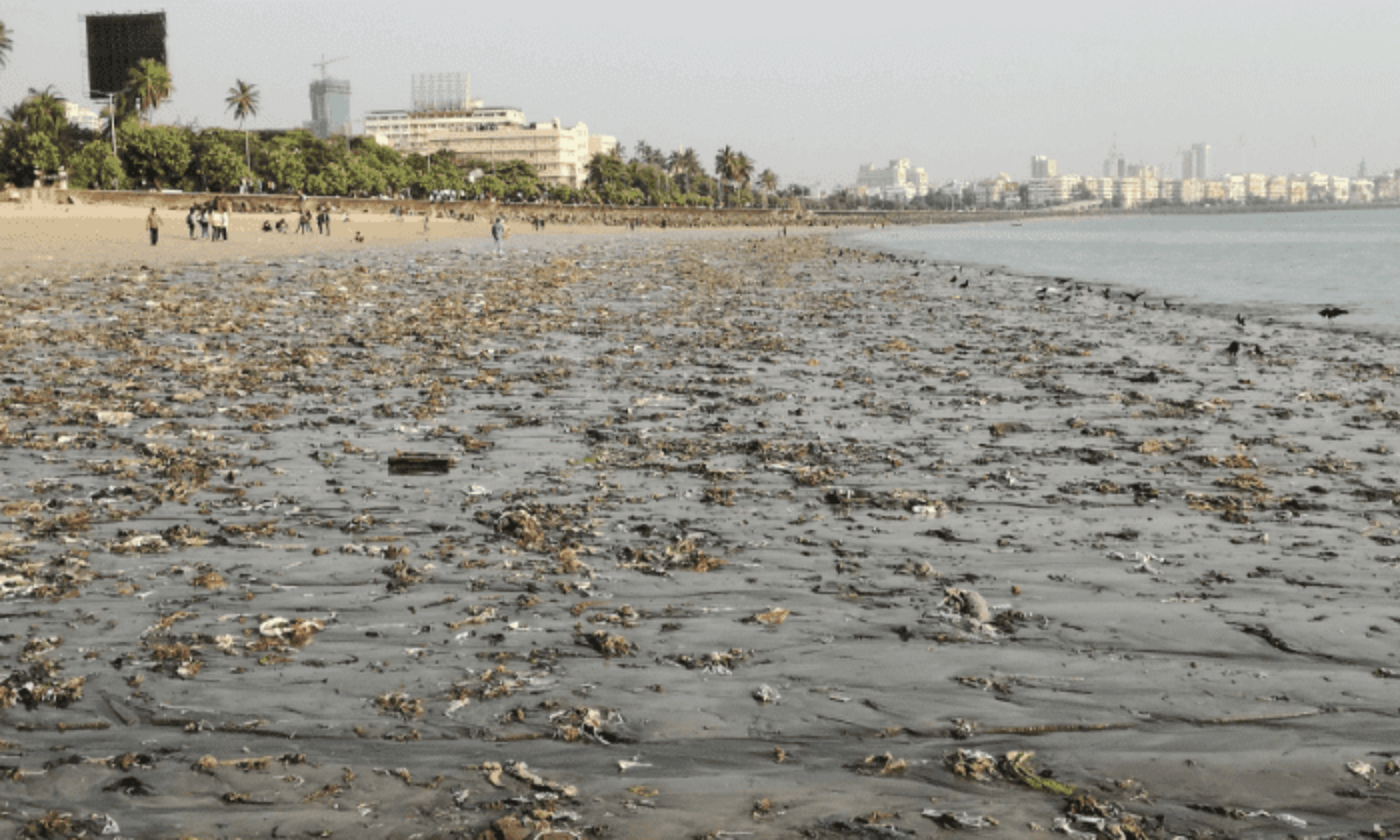 Before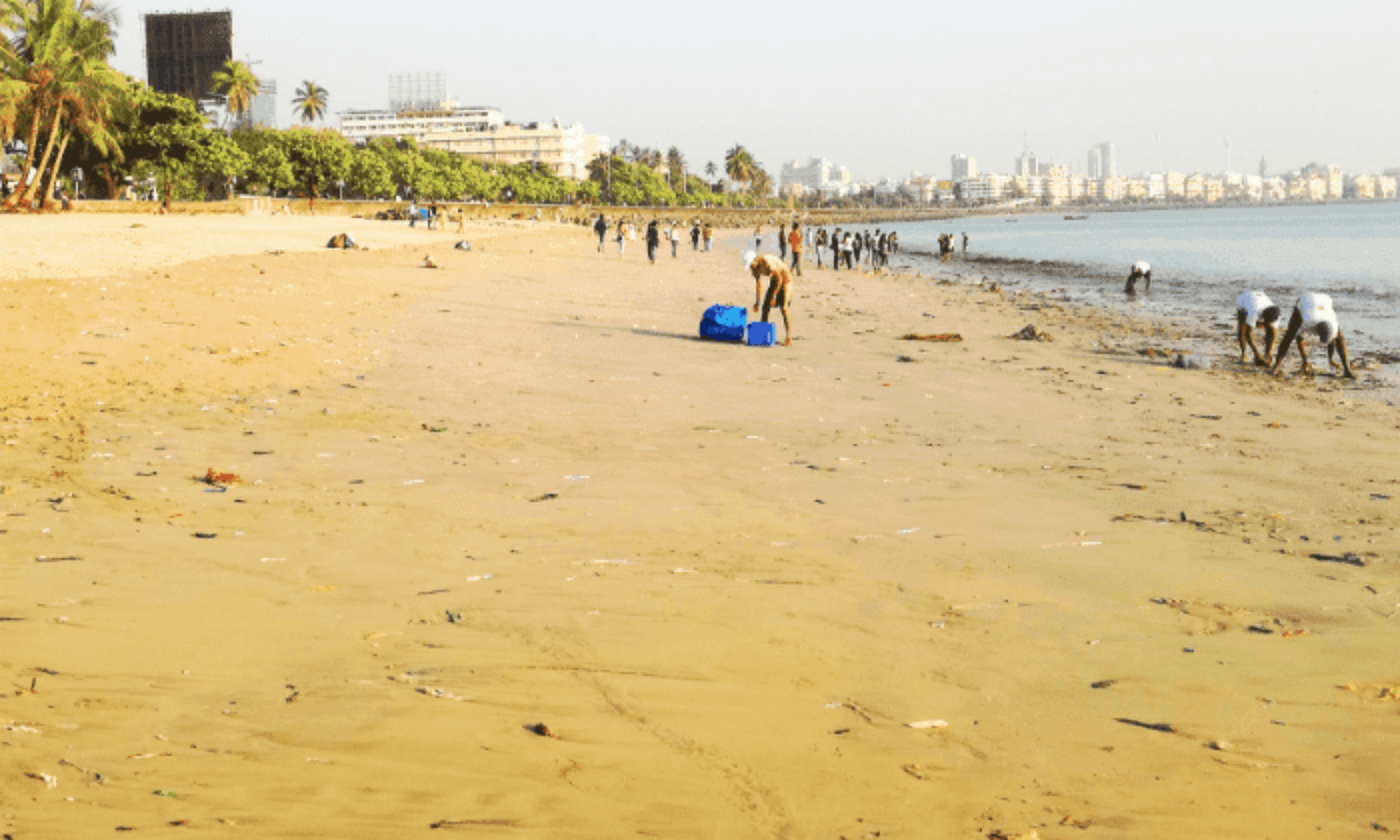 After
This product is rated 4.7 of 5.0 stars.
It has received 75 reviews.
I didn't get it!
I changed my address online after moving and they still shipped to my old address. 👎
Very pretty. Lovely gift.
I like the product but they're not big enough for me to wear. I end up giving away. Need to be adjustable like the ocean plastic bead ones I have bought
I love it!
I absolutely love my hammerhead bracelet, however I haven't received my Bracelet club items yet. I look forward to it!
Comfortable and Stylish
Our first 2 bracelets from Dorsal are rad. I let my wife have first pick because they were both equally cool. We are looking forward to our next bracelet surprise but more so the help it will provide for our in need oceans.
a few repeats- just on charm
We would love a crab, palm tree, dolphin, beaded or turtle one!